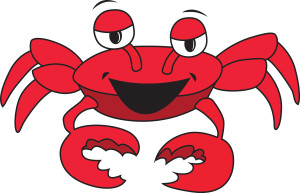 Our Crab Feed Fundraiser is May 18th, and we're looking for business and individual sponsors to help us successfully support Salmon in School, Kids Fishing Days, the Jumbo Trout Program, and other programs that benefit the community.
What's in it for you?
For each $100 in sponsorship, you'll receive one Crab Feed ticket ($40 value).
For a $200 sponsorship, you'll get two tickets.
For a $300 sponsorship, you'll get three tickets.
And so on. There's no limit.
You'll also be listed as a sponsor in printed material at the event and in our next newsletter. If you sponsor a specific item, your sponsorship will be prominently featured with the item! 500 people in attendance will see your name and logo, and sponsored items will be featured with your sponsorship in Facebook posts prior to the event.
There are many reasons to consider a sponsorship:
You like fishing
Wild and natural habitat is important to you
You like to watch kids reeling in fish
Recovery of salmon and steelhead is important to you
You want your kids and grandkids to be able to catch salmon
Improved water quality in local streams is a priority to you
You like to know that kids are learning about salmon in their schools
Interested? Call us at 509-529-3543 or email tssfish@tristatesteelheaders.com.
Whatever your reason for becoming a sponsor, you are supporting a local, community based non-profit organization to provide benefits for the whole community. We hope you'll join us in our efforts — see you at the Crab Feed!